Back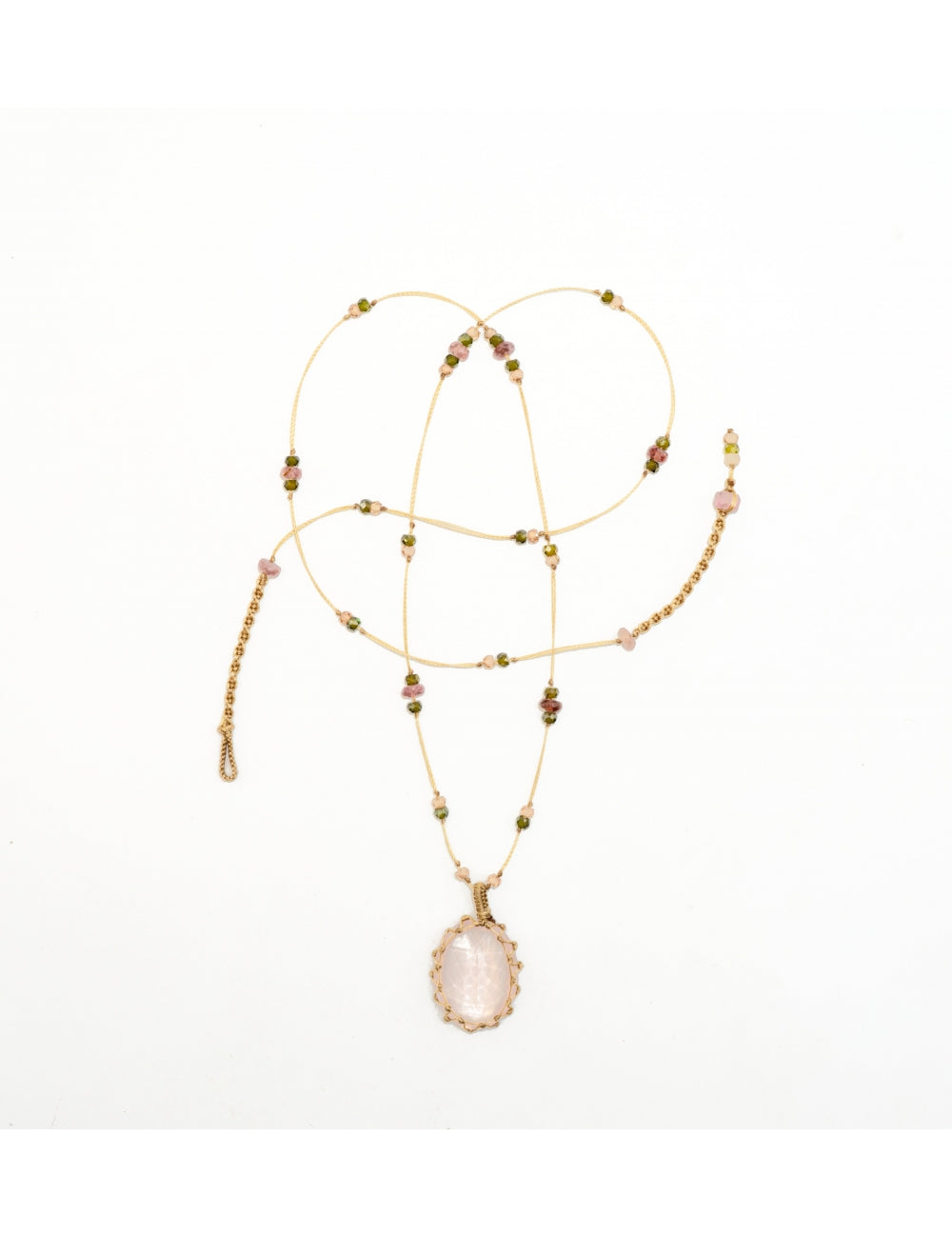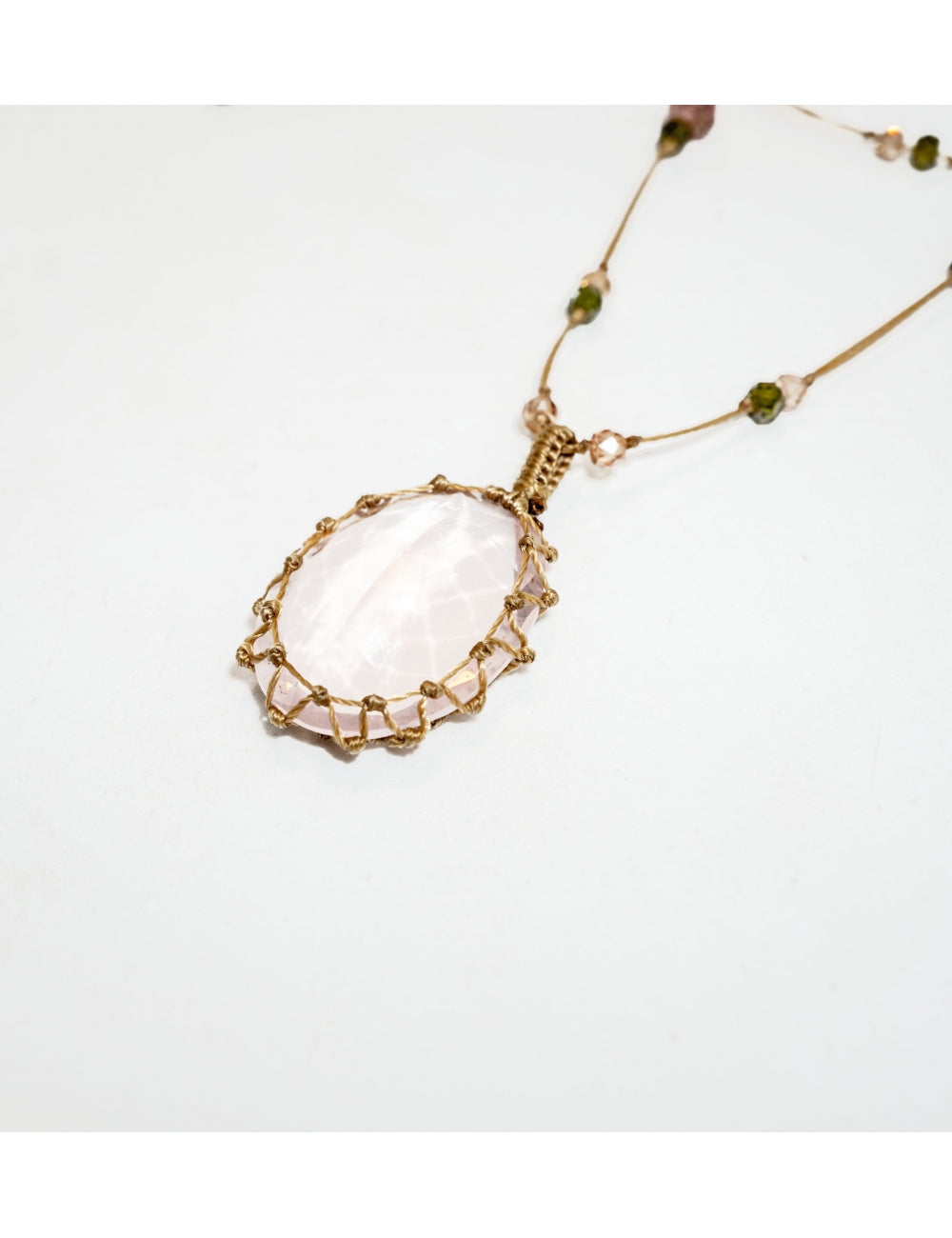 Short Tibetan Rose Quartz Necklace
Rose Quartz is known to promote love, peace and gentleness. It reinforces self-confidence, helps to heal emotional wounds, and find acceptance.
A faceted rose quartz pendant on a resistant beige colored thread.
Handmade necklace.
Length : 54 cm
Care advice: Resistant to fresh water Avoid salt water, chlorinated water and all corrosive or abrasive products.
Short Tibetan Rose Quartz Necklace