Back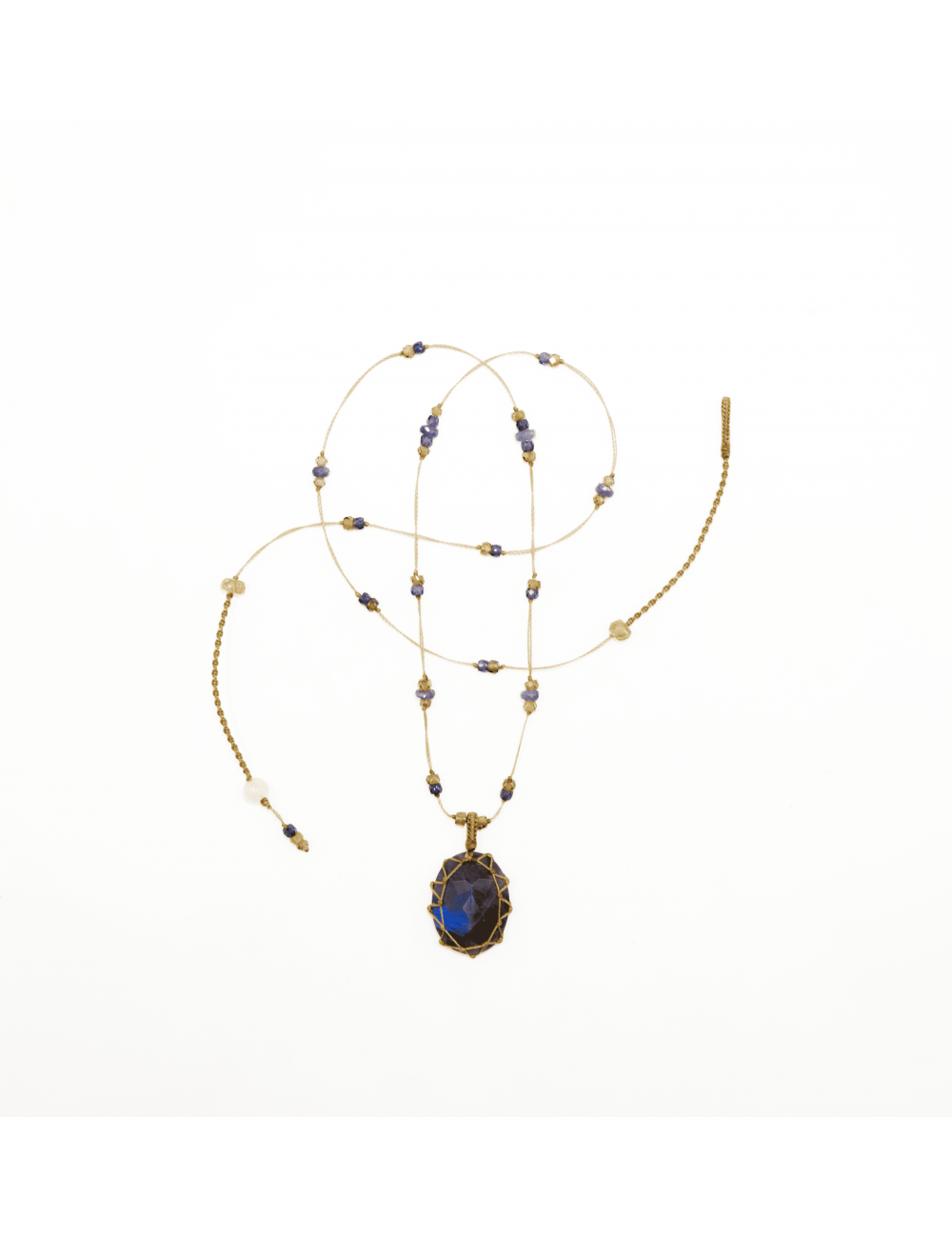 Short Tibetan Blue Fire Labradorite Necklace
A protective and clarifying stone, labradorite promotes discernment and concentration. It helps to diminish fear, stress, tension and sadness, installing self-confidence and serenity. 

A faceted blue fire labradorite pendant on a resistant beige colored thread, strewn with tourmaline and zirconium beads.

Handmade jewelry
Length: 54 cm
Gemstone dimension: 2,1 cm x 1,7 cm
Thread colour: beige
Care advice: Resistant to fresh water. Avoid salt water, chlorinated water and all corrosive or abrasive products.
Short Tibetan Blue Fire Labradorite Necklace