Back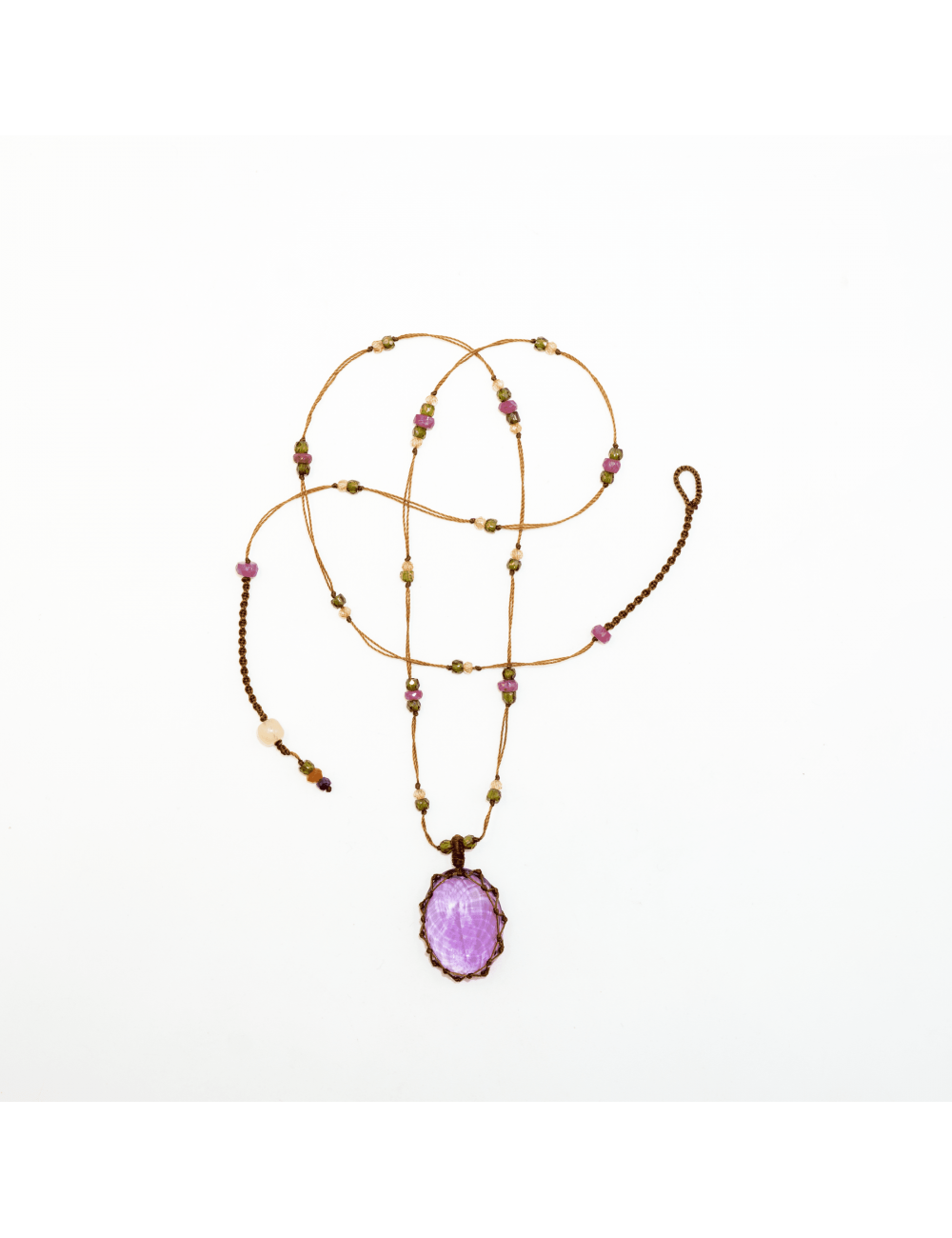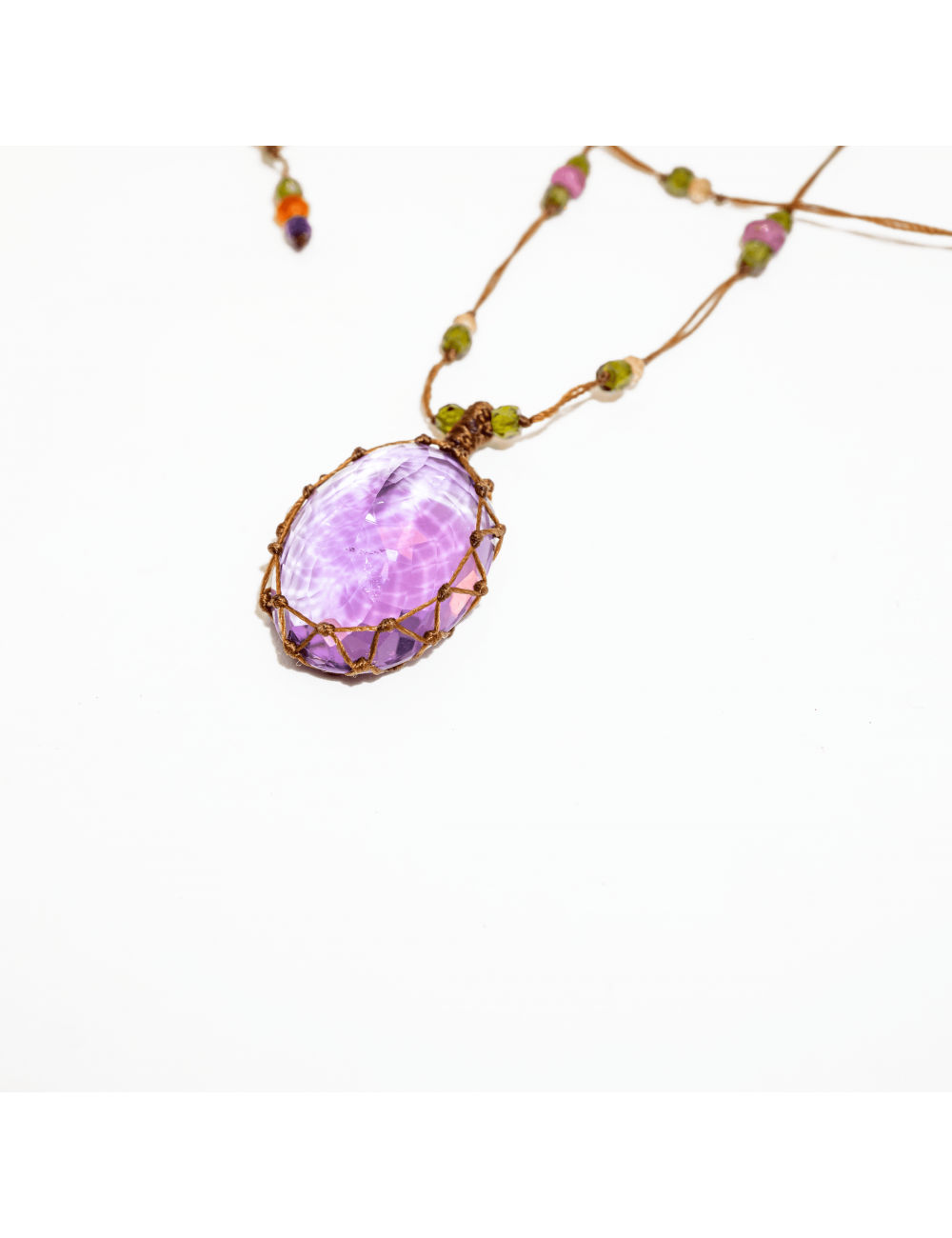 Short Tibetan Purple Amethyst Necklace
Amethyst, also known as prasiolite connects to the heart, and creates a spiritual link with nature. It often has the effect of creating a profound connection to the higher self.
A faceted purple amethyst pendant on a resistant thread.
Handmade necklace.
Length: 54 cm
Care advice: Resistant to fresh water Avoid salt water, chlorinated water and all corrosive or abrasive products.
Short Tibetan Purple Amethyst Necklace